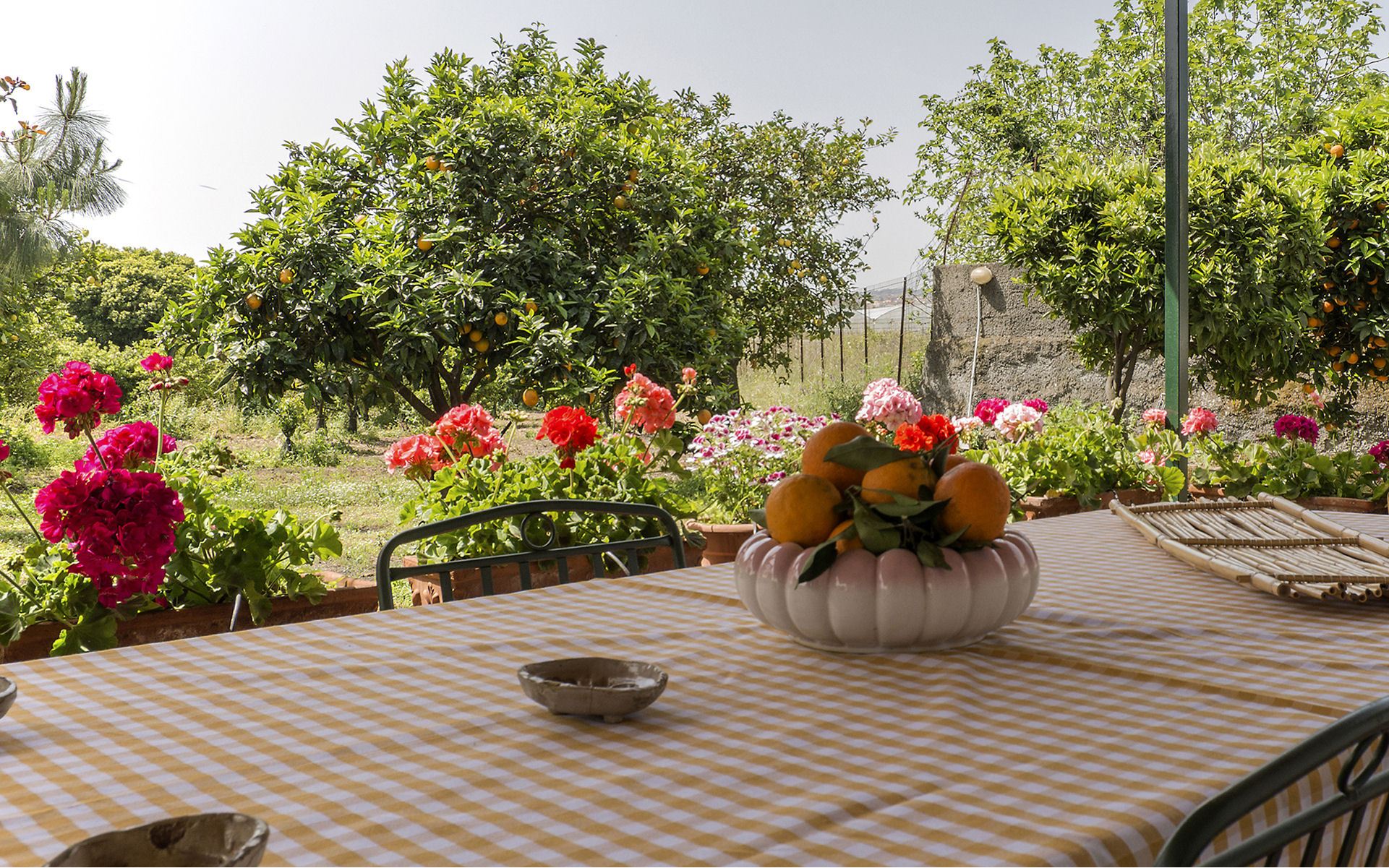 The Cannicciola
---

It

is made up of a room with 2 beds and a kitchen. It has got two entrances: one through the kitchen crossing a porch and other one from east crossing the external yard.
---
---
The kitchen is furnished with the original old pieces of furniture of the house.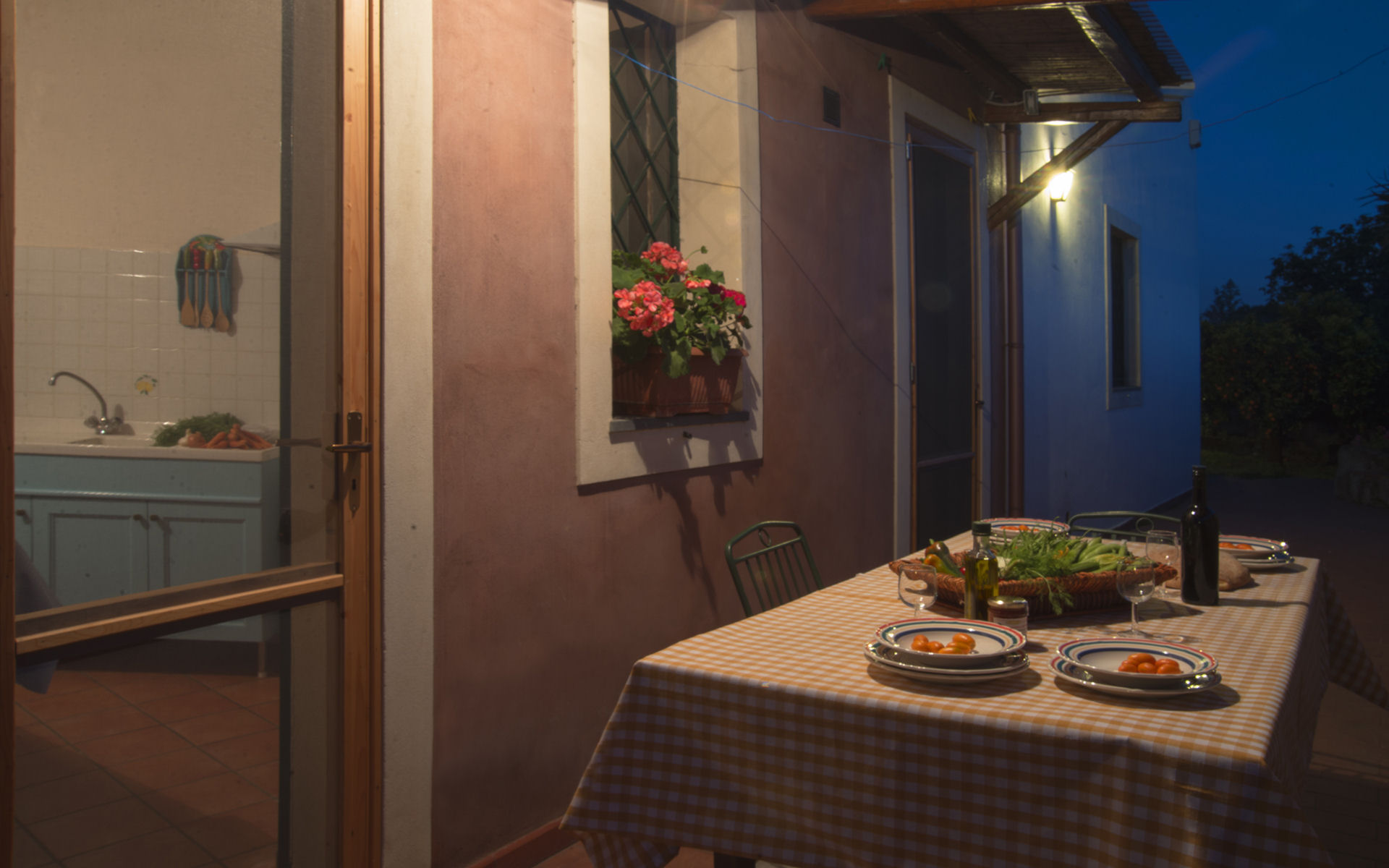 The Agrumeti on the Sea of Russo Rocca
---

All

the flats have central heating, hot water, bath-room with shower box, fridge, gas cooker and a TV set.
---
---
They are in the middle of the orchad among evergreen lemon trees and other beautiful mediterranean trees. Each of them has porch and parking area. One of the flats is equiped for disabled. Pets are allowed if they don't make any damage and don't disturb the other guests. A big dog's bed is also avaiable.
---